Fall and winter activities
AFall and winter activities… an adventure of a thousands discoveries !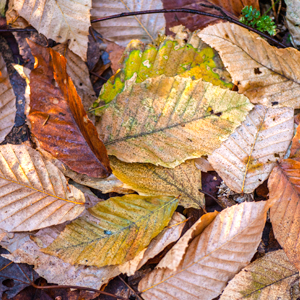 When the wind of freshness comes to lift the leaves and gently caress the golden apples, it is time then that the Laurentians transform. They take flamboyant red and honey colors … it's Indian summer. In autumn, perfumes unfold and Mother Nature offers us its festival of colors, smells and last harvests. We then enjoy the pleasure of practicing activities in a dazzling landscape.
And when winter is covered with its white coat, the Laurentians resume a new boom; it's time to enjoy the joys of white powder with your partner, family or friends, and enjoy the pleasure of cocooning in one of our cozy chalets. Live to the rhythm of the Quebec winter and relax after some great activities in one of our SPAS … welcome to our place !
IN OUR BEAUTIFUL REGION
Take a walk…
As a couple, as a family or with friends, take a nice long walk along the lakes and rivers and through the forests of this beautiful area and discover what mother nature has to offer. You can simply step outside of your chalet and walk around Lac à la Truite (3 km) or hike through the hiking trails in Sainte-Agathe at Camping Sainte-Agathe centre plein air centre plein air or try the parc régional de Val-David/Val-Morin (over 60 km of trails) and for a unique stroll experience Centre Touristique et Éducatif des Laurentides.
Skating
Skating, Quebec's national sport, will offer you hours of pleasure. Lace up your skates and glide around the 1 km rink on Lac des Sables in Ste-Agathe-des-Monts. Either bring your skates or rent them at the heated shelter by the lake.
Horseback riding
Roam on horseback. Incredible landscapes shimmering pristine autumn or winter scenes await you. Or take the opportunity to immerse yourself wistfully in ancient times by taking part in a sleigh ride at la ferme Duquette just down the road from your chalet.
Snowshoeing or cross-country skiing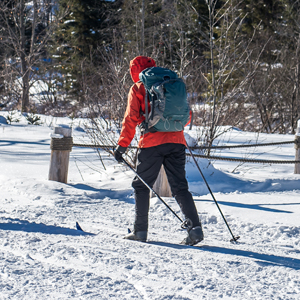 The lake is frozen and snow has fallen. Spend unforgettable moments by traversing mountain trails and forests. Strap on your snowshoes or rent them from us and enjoy this beautiful sport. Discover Sainte-Agathe's and Val-David's cross-country skiing terrain in the middle of nature or try the linear park Le Petit Train du Nord, a former railway line between Bois-des-Fillon and Mont-Laurier.
Downhill skiing
Come spend a day or a complete holiday and hit the slopes of Vallée Bleue, Belle Neige(5–10 minutes away), Mont Saint Sauveur, Mont-Blanc or Mont-Tremblant. There is something for everyone.
All our guests receive discounts for some of these centres. Consult www.zoneski.com on all rates (before our discounts), conditions and more…
Dog sledding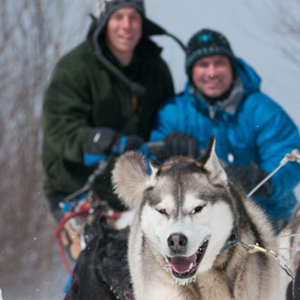 Enjoy a unique experience among man's best friends all while taking delight in the spectacular scenery. Become a "musher" guiding your sled at Kanatha-Aki … unforgettable memories!
Festi-neige
Young and old, come and have some free fun! In winter Lac des Sables, in the heart of Sainte-Agathe-des-Monts turns into a wonderful playground for outdoor enthusiasts. Festi-neige offers a multitude of free activities; An oval skating rink (1 km), hockey rink and four kilometer path for cross-country skiing, snowshoeing or walking. Kids will love the ice castle and slides. Every weekend during Festi-neige one can partake in organized events such as dogsled races, ice fishing, ice sculpting contest …
Snowmobiling
Take advantage of the areas numerous snowmobile trails for you to explore. Rent a snowmobile at Tyroparc for a half day or a full day with or without a guide. Guaranteed to thrill you!
Tubing
Looking for excitement? Jump into your snow pants and hang onto your snow tube or magic carpet for the thrilling descents. Laughter guaranteed for this adventure that will entertain the little ones and will take adults back to their childhoods. A fun family outing that can be practiced close to home in Ste-Agathe des-Monts or in Piedmont.
A little culture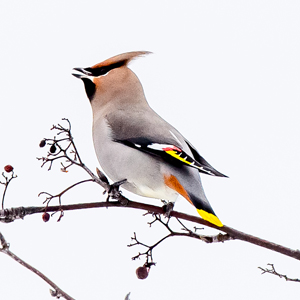 Discover the region with a one hour cultural tour of Sainte-Agathe-des-Monts; You'll learn about the architecture as well as the history of this beautiful village and its pioneers. Come and meet the artists of Val-David too, who will amaze and dazzle you.
Release your inner gourmet!
It is in one of the many restaurants, bistros and bars, that you will discover the local specialties. The Laurentians know how to entertain their guests. We'll help you find the flavour that you are looking for.
Night life
Enjoy the nightlife! Pleasure is a must. There are festivals, restaurants, events, nightclubs and concerts for you to take pleasure in with a partner, family or friends. For short or extended stays, be entertained by the ambiance offered which will set the tone to spend an unforgettable evening.
Book your chalet today and enjoy the FUN!
We welcome you!