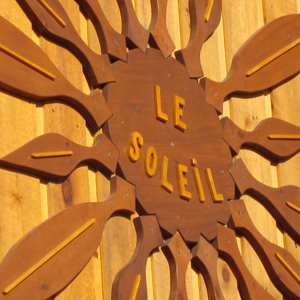 Fitness and relaxation facilities reserved exclusively for our guests
Come discover our Le Soleil Fitness Centre, located right next to the chalets. Open year round from 8:30 a.m. to 11:00 p.m., the centre was designed to bring wellness and relaxation to our guests. Facilities are reserved for the exclusive use of our guests and free of charge.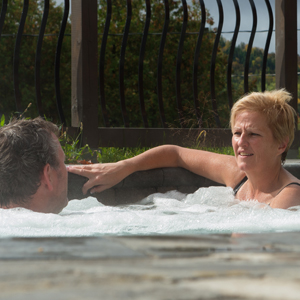 Visit our gym for a boost of energy*
Guests have access to Le Soleil Fitness Centre's treadmill, elliptical, stationary bike and weight room equipment.
Relax in our indoor swimming pool*, steam room* and outdoor Nordic hot tub*
Recharge and relax in our centre's facilities. The benefits of water therapy are widely acknowledged: baths are relaxing and beneficial for both body and soul. Soothe your muscles, stimulate blood flow, cleanse your body and tone your skin. Our underwater massage is a wonderful way to unwind.
* Reservation is required for access (24 hours before maximum).