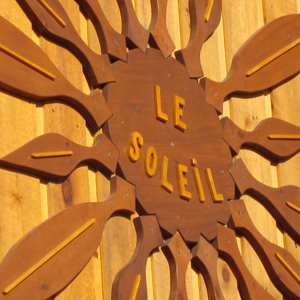 Fitness and relaxation facilities reserved exclusively for our guests
Come discover our brand new Le Soleil Fitness Centre, located right next to the chalets. Open year round from 9:00 a.m. to 9:00 p.m. (during COVID-19), the centre was designed to bring wellness and relaxation to our guests. In the summer, soak in the sun on one of the lawn chairs at your disposal on the outdoor patio. Facilities are reserved for the exclusive use of our guests.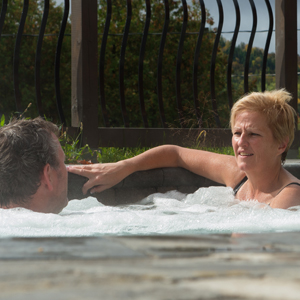 Visit our gym for a boost of energy
CURRENTLY CLOSED: (covid-19) Guests have access to Le Soleil Fitness Centre's treadmill, elliptical, stationary bike and weight room equipment.
Relax in our indoor swimming pool*, steam room* and outdoor Nordic hot tub*
Recharge and relax in our centre's facilities. The benefits of water therapy are widely acknowledged: baths are relaxing and beneficial for both body and soul. Soothe your muscles, stimulate blood flow, cleanse your body and tone your skin. Our underwater massage is a wonderful way to unwind.
* During COVID-19 you will have to book your time slot of one hour at a time so we can limit to one chalet at a time. Open from 9:00 a.m. to 9:00 p.m.